Bridgestone has a passion for excellence. From sports performance, to premium comfort, to rugged off-road performance..
In response to the increasingly diverse requirements, the range includes tyres for passenger vehicles, motorcycles, trucks and buses. Not to mention more specialised tyres for construction machinery, industrial equipment, agricultural machinery and even aircrafts.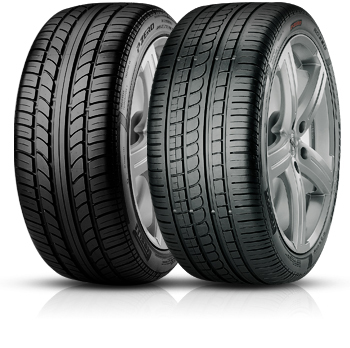 An impressive history in F1 and motorsports has enabled Bridgestone to incorporate the latest advances in tyre technology for superb quality and control. Placing precision at the heart of development, Bridgestone strike a
harmonious balance between safety comfort and the environment achieving ever-higher levels of value.
The Bridgestone range includes:
Potenza -high performance tyre range developed on the world's most demanding motor sport circuits. Available in summer and winter variants.
Turanza –designed to complement the power and stability of top-end touring cars, combining high performance and complete control without compromising comfort.
Dueler
– 4×4 and SUV tyre range suitable for any vehicle in every driving condition whether it's off-road or motorway cruising.
Motorcycle range – diverse range of tyres for road racing, Hyper Sport, Sport Touring, Off-road and Scooters.
Truck and Bus range – premium quality tyres combining safety, traction, road holding and low whole life costs. Includes tyres for highway trucks, off-road trucks, coaches and city buses
Tanvic Tyre and Service Centre stock the entire range of Bridgestone Tyres at very competitive prices.